Faculty Membership Application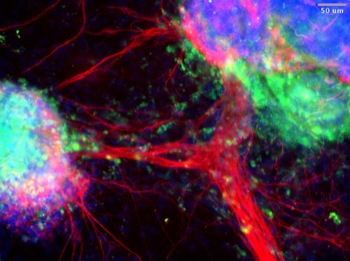 The mission of the Biomedical Sciences Graduate Program at UCSD is to provide outstanding graduate training competitive with the best graduate programs in biomedical sciences worldwide. The program consists of multiple training areas to help focus and develop training opportunities for students to advance toward the PhD or combinations of the PhD with other professional degrees. A distinctive characteristic of the program is its multidisciplinary nature.
Active participation of the faculty is essential. Therefore, a condition of membership is active participation in teaching, service, and research related to training in the biomedical sciences. New faculty that have documented prior experience training graduate students or that were recently recruited to UCSD through national searches and have immediate access to significant funding for student support may be appointed as a member. All members will be reviewed every three years to evaluate their continued participation in student training and program activities. Faculty that do not participate significantly in the program will not have their membership renewed. Please keep in mind that although having a student in your group contributes to the program, it does not represent a sufficient level of participation to justify continued membership and access to future trainees.
The requirements for MEMBERSHIP are:
Demonstrated past and ongoing independent research productivity in areas appropriate to biomedical sciences.
Research support for active, ongoing laboratory research, including funds to pay for thesis student stipend, tuition and fee remission and research supplies and equipment.
Adequate dedicated research space formally assigned to the applicant.
A training environment that provides opportunities for collaboration and participation in seminars and journal clubs.
Active participation in the Biomedical Sciences Graduate Program, including
Annual recruitment of graduate students
Mentoring graduate students in laboratory rotations
Service on Thesis committees
Service on Research Proposition Qualifying committees
Teaching in core or elective courses (see below)
Service on standing committees (see below)
If interested in applying for Biomedical Sciences Graduate Program Faculty Membership, please contact the Program Chair (Asa Gustafsson) or Vice-Chair (Kevin Corbett). Please note that membership applications are reviewed in April.