Medical Scientist Training Program (MSTP)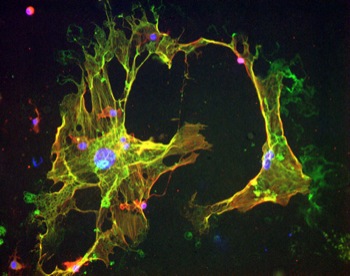 The Medical Scientist Training Program (MSTP) at UC San Diego combines clinical training in the UCSD School of Medicine with research education in a graduate program. Trainees earn both M.D. and Ph.D. degrees. Students gain expertise in three major areas of academic medicine: research, teaching, and clinical care.
For more information, please visit the UC San Diego M.D./Ph.D. Program Website.
Pharm.D./ Ph.D
The purpose of the Pharm.D. / Ph.D. Program is to prepare students for positions in academia, government and the pharmaceutical industry that will require experience and knowledge in the conduct of original investigation related to the pharmaceutical sciences. Students who complete this program will be uniquely suited to perform basic and clinical research and to translate the results of the research to clinical practice. The course of study will prepare graduates for careers as faculty members in Schools and Colleges of Pharmacy or other health professions where they will engage in academic instruction and research or to serve as leaders in drug discovery and development in the pharmaceutical industry. The program is a joint program between the SSPPS and selected graduate programs on the UCSD campus. A distinction between the Pharm.D./Ph.D. and other joint doctoral programs is that training for the Pharm.D./Ph.D. degree is envisioned to be closely aligned with the drug development process as well as therapeutic practices and outcomes.
For more information, please visit on the UC San Diego Pharm.D./Ph.D. program website.