Genetics and Genomics
Research Area Leader: Bruce Hamilton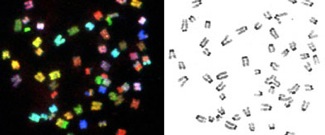 Genetics and Genomics are at the core of modern life sciences. Gene and Genome-centered approaches are essential in the investigation of basic biological mechanisms, disease susceptibility and response to therapeutic interventions. The Genetics and Genomics Research Area provides a focus for this area to students and faculty in the Biomedical Sciences. Research area faculty have research interests in genome-wide regulatory networks, disease gene identification, genetic architecture of complex traits, mechanisms of gene expression, genetic models of disease, gene therapy and related areas.
Research area courses and training activities are integrated with the UC San Diego Genetics Training Program, which brings students and faculty from the Biomedical Sciences, Biological Sciences and Neurosciences graduate programs as well as peer institutions together into one coherent genetics community. The Genetics Training Program appoints and begins training students at the beginning of the second year of graduate study after completion of the core curriculum. Students in the BMS Genetics training area are strongly encouraged to participate in this inter-departmental program, including a weekly journal club that fosters interactions with Genetics students across the La Jolla community.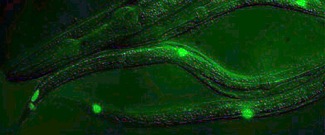 Biomedical Sciences students who choose the Genetics Research Area should enroll in the Genetics and Genomics course (BIOM 252) in their first or second year. As topics in this course rotate from year to year, students are encouraged to take this course two successive years, fulfilling one core and one elective course requirement.
BMS provides a unified core curriculum for all first-year students. Based on their interests, students can choose from a range of elective courses to fill their 15-unit elective requirement. Courses related to this research area are listed below
Seminar Series
Students attend the Genetics and Genomics in Medicine series, as well as seminars in other local series as appropriate.
Journal Club
Students are expected to participate in the weekly Genetics Journal Club throughout the academic year.