Program Description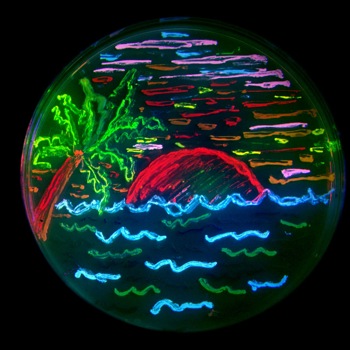 Mission
The Biomedical Sciences (BMS) Ph.D. program is sponsored by UC San Diego Health Sciences. Our mission is to offer advanced and multidisciplinary training in basic and disease-oriented research. Our goal is to develop a diverse and highly trained biomedical workforce that will create new knowledge, solve problems and contribute to the health and well being of all mankind.
History
The BMS program was founded in 1970 as an interdisciplinary Ph.D. program in the UC San Diego School of Medicine. The majority of the founding faculty members were basic and clinical scientists involved in the teaching of Physiology and Pharmacology courses for the first-year medical students. As a result, the program was initially named the Physiology/Pharmacology Graduate Program. With the growth of the research enterprise at the UC San Diego School of Medicine over the next two decades, the program faculty expanded to include research interests in cell and molecular biology, genetics, genomics, infectious disease, immunology, and cancer biology. To reflect the broader emphasis of its research training opportunities, the program was renamed as the Biomedical Sciences Graduate Program in 1990. Recently, the BMS program has further expanded to include the previous Molecular Pathology graduate program and the Sanford Burnham Prebys Medical Discovery Institute in La Jolla.
BMS is now the umbrella graduate program with participating faculty members from every Department in the UC San Diego School of Medicine, the Skaggs School of Pharmacy and Pharmaceutical Sciences (SPPS), the Division of Biological Sciences, the Departments of Bioengineering, Chemistry/Biochemistry, and the Moores Cancer Center. Outside of UC San Diego and in addition to the Sanford Burnham Prebys Medical Discovery Institute in La Jolla, BMS faculty members are also drawn from the Salk Institute, the Scripps Research Institute and the La Jolla Institute of Allergy and Immunology.
Facts
As of Spring 2020, 630 students have graduated from the program with Ph.D. degrees. Our graduates are competitive in a variety of professional settings, particularly as academicians, members of research institutes, and as researchers and administrators in biotechnology and pharmaceutical companies.
Currently, there are 174 graduate students and 216 faculty members in the BMS Graduate Program. We encourage students with exceptional achievement and diverse backgrounds to apply. UCSD does not discriminate on the basis of nationality, race, socioeconomic status, sexual orientation, sex, citizenship or disability.