Stem Cell Biology
Training Area Leaders: Sylvia Evans & Alysson Muotri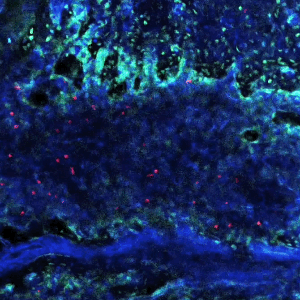 The Stem Cell Biology Training Area is a unique joint effort between several institutions on the La Jolla Mesa, including UC San Diego, the Salk Institute, the Sanford-Burnham-Prebys Institute, the Scripps Research Institute and the La Jolla Institute of Allergy and Immunology. The overall goal of this training area is to provide students with a modern perspective on stem cell biology from basic biology to translational medicine. From a basic perspective, faculty associated with this program are interested in molecular and cellular mechanisms of self-renewal, cellular reprogramming, cell fate and differentiation, 3D organization of organoids, and disease modeling, among other fundamental unanswered questions. The UC San Diego Stem Cell Program works closely with the Sanford Clinical Center to promote the translation of basic research findings to clinical application.
Stem Cell biology faculty associated with the training area study a range of topics, from the fundamental biology of stem cells in development and in adult tissues, to the role of stem cells in pathological states, and therapeutic targeting of stem cells in disease settings, including cancer, neurological diseases, and heart failure. A guiding principle throughout their research is the use of cutting-edge technology and multi-disciplinary approaches to address fundamental principles of development and identify mechanisms that drive disease processes.
The training area is tightly integrated with several other training initiatives on campus. The Genetics Training Program, the Med-into-Grad program, and other training programs offer specialized training to funded students in an interactive and collaborative research environment.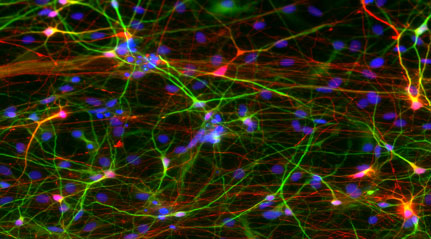 Elective Courses (to fulfill 15 unit BMS elective requirement)
Interinstitutional Core Course in Stem Cell Biology, Medicine, and Ethics (CMM 250; 2-4 units) Winter quarter, Tue and Thurs, 2 hours
Researchers from neighboring institutions and from biotech companies cover a wide range of topics related to stem cell biology, including early embryonic development, pluripotency, generation of mature cell populations suitable for transplantation and disease modeling. In addition, cutting edge technologies to image, isolate, characterize and manipulate stem cells are discussed. Finally, several sessions will be dedicated to ethical, social and political issues of stem cell research.
Current Concepts in Stem Cell Biology (BGGN 231; 2 units) Fall quarter, Mondays, 2 hours
In this journal club-style class, students will present and discuss assigned papers relevant to stem cell biology, covering topics ranging from pluripotency and reprogramming to adult stem cell biology and regeneration.
Current Literature in Stem Cell Biology (CMM 252; 1 unit)
Enrolled students alternate to present papers of their choice pertinent to stem cell biology.
Basic Principles of Human Embryonic Stem Cells—A lab course (CMM 251; 1 unit)
This course offers hands-on training on best practices for growth and manipulation of human embryonic and induced pluripotent stem cells. Students learn to maintain, passage and differentiate hESCs and perform basic techniques to characterize their phenotypic properties, including flow cytometry, immuno-fluorescence and gene expression.