Med-Into-Grad Initiative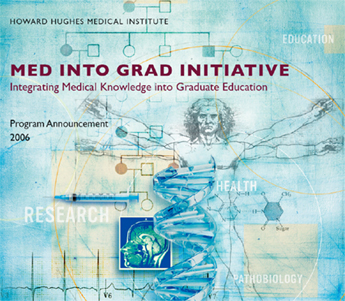 The Med-into-Grad program provides students with a medical understanding of the group of diseases most related to their thesis research and/or their future goals, it gives them a clear understanding of the most pressing research problems as they relate to improving human health, establishes a knowledge of current diagnostics and therapeutics, highlights the unmet needs in diagnostics and therapeutics, and provides a platform for students to recognize how their molecular knowledge can be used to address these pressing needs in research, diagnostic, and therapeutics.
Click here for more details (PDF).
For more information, please e-mail Andrea Bribiesca.